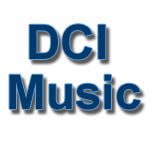 ". . . DCI Music's 'Nutcracker' reduction is excellent!"
--Carmen DeLeone, Music Director, Cincinnati Ballet
". . . unquestionably among the very best materials available . . ."
--Crafton Beck, Music Director, Boca Pops Orchestra
". . . I programmed DCI Music's arrangement of 'Twelve Days of Christmas' to the hysterical approval of our audiences . . ."
--Doc Severinsen
Symphony Pops
"Art is Calling for Me (I Want to Be a Prima Donna)"
4 minutes
Victor Herbert's comic operetta masterpiece for soprano and orchestra.
Details
One performance: $125
Two performances: $175
Add $50 for each additional performance
2*-2-2-2/4-3-0-0/timp., perc., harp/strings
"Variations on 'Hail to the Chief'"
7 minutes
This is what our presidential anthem would have sounded like if composed by Mozart, Beethoven, and Debussy, or if it had been the theme for a Hollywood blockbuster. Performed by the National Symphony on the Washington Mall, this is a great humorous addition to your concert now or during any political season.
Details
One performance: $175
Two performances: $275
Add $75 for each additional performance
3*-2*-2*-2/4-3-3-1/timp., 2 perc., harp, piano/strings