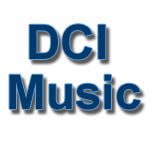 ". . . DCI Music's 'Nutcracker' reduction is excellent!"
--Carmen DeLeone, Music Director, Cincinnati Ballet
". . . unquestionably among the very best materials available . . ."
--Crafton Beck, Music Director, Boca Pops Orchestra
". . . I programmed DCI Music's arrangement of 'Twelve Days of Christmas' to the hysterical approval of our audiences . . ."
--Doc Severinsen
Symphony Pops
This extraordinary new reduction contains all the power of the original as well as retaining all the important solo passages on the original instruments.
This outstanding reduction has received hundreds of performances throughout the U.S., including performances by the Cincinatti Ballet, the Atlanta Ballet, the Maryland Symphony, the Illinois Symphony, Ballet Arkansas, and many others.
Details
One performance: $400
Two performances: $700
Add $100 for each additional performance
1*-1*-2*-1/2-2-1-0/Timp. +1/
Harp/Celesta/Strings
An e-mail to DCI Music will bring you a perusal tape of our new reduction of Tchaikovsky's complete ballet!
This new reduction includes...
Typeset full score of this reduction
Typeset parts
Important solo and other important passages for bass clarinet, English horn, piccolo, etc., played on the original instrument